Innovative and Free Tools
for Webmasters
No need to choose only one ad partner,
split your traffic to the best in each country
Learn More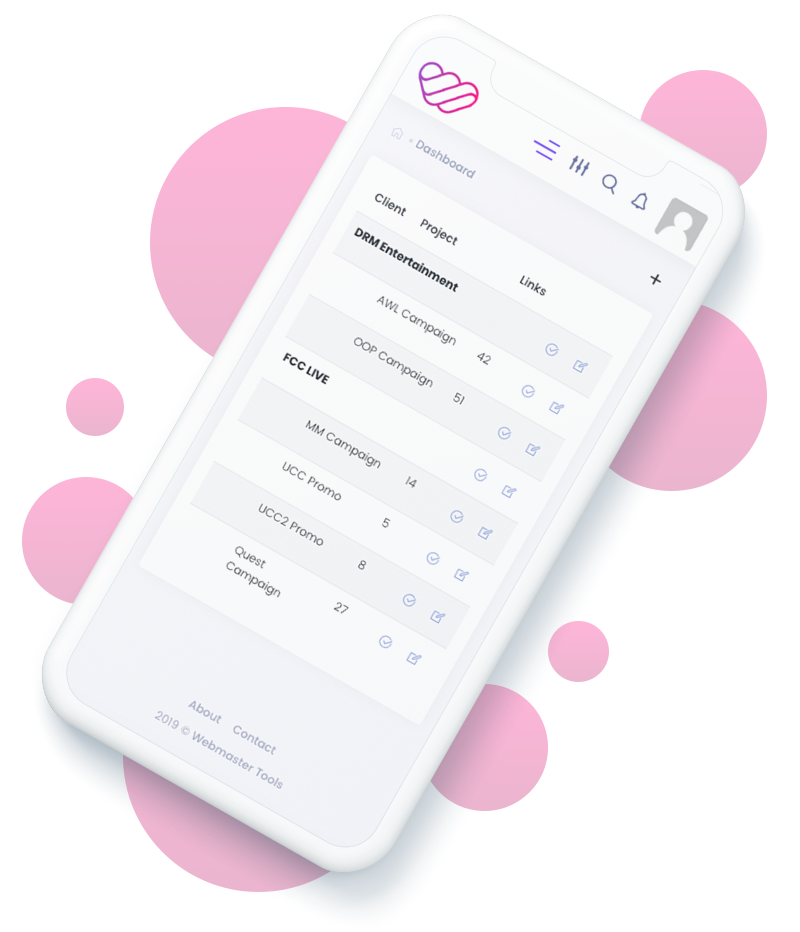 Our Platform
We have built a system of rotating advertising links which takes the best of each advertising platform and delivers efficient and optimized solutions for our clients.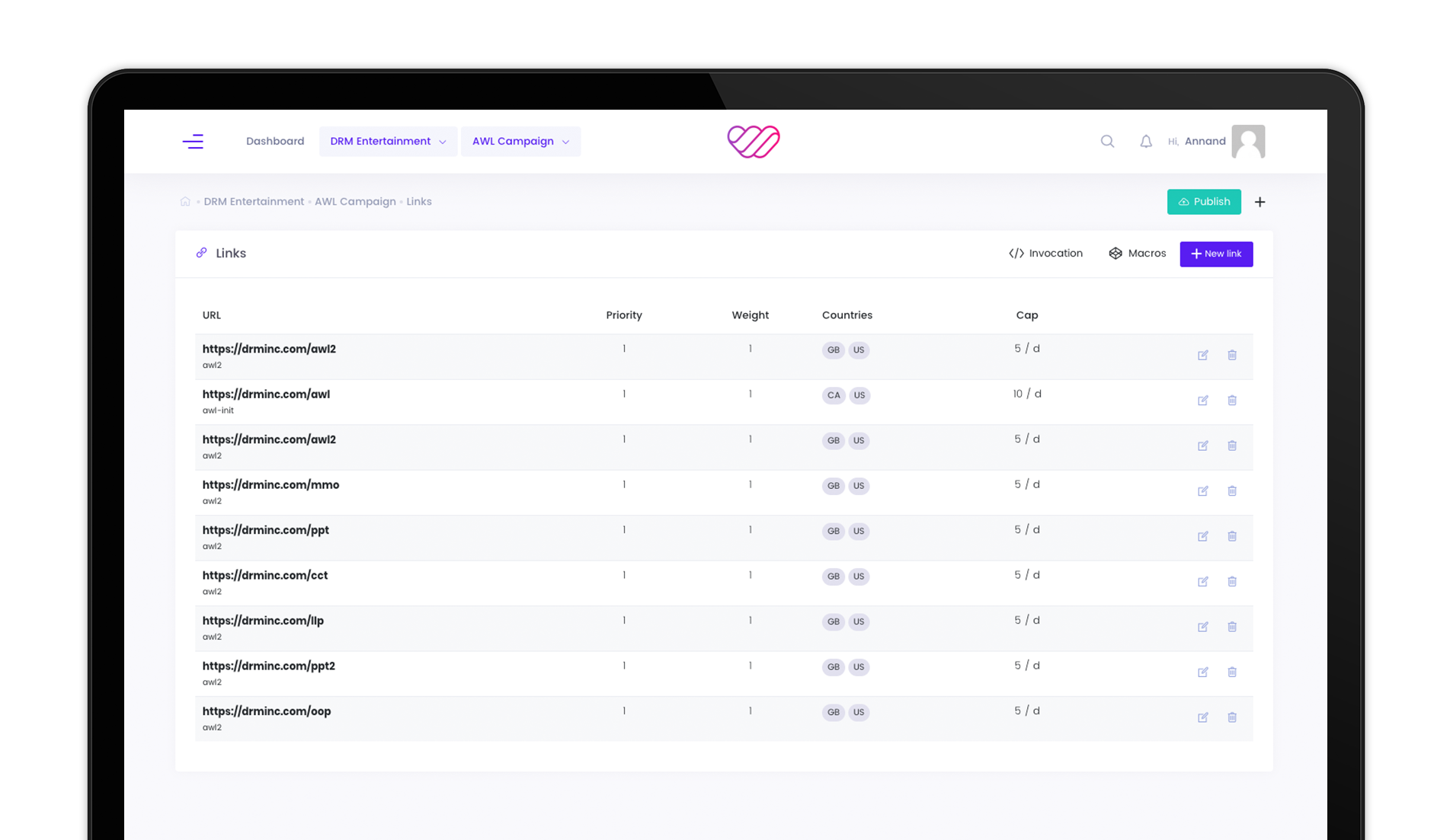 Our Solutions
Live Ad Reporting
Real-time reports on Ad performance metrics and your audience so you can maximize Ad revenue. See the power of big data in smart reports.

Easy to Use
User-friendly interface which makes Ad management and Ad Serving simple. Technical and programming knowledge is not necessary.

Phone / PC / Tablet
Take control of your Ad inventory anywhere, anytime. No Ad server software to download or install.

Why Choose Us
We provide all the necessary features such as giving full campaign control, increasing revenues, reporting capabilities and much more...

About
Webmaster Tools Media was founded as early as 1999 and was one of the first companies to implement the self-service advertising module in multiple languages. Even today, it features one of the best direct sales tools in the market.

Services
We include Ad tracking, serving, planning & reporting. API integrations as well as expert 24/7 online customer service.
How it works
The Ad Network at a Glance
Our platform targets qualified users  with personalized ads through smart and real-time bids. Bids are determined based on IP location or by price offer for highly effective results.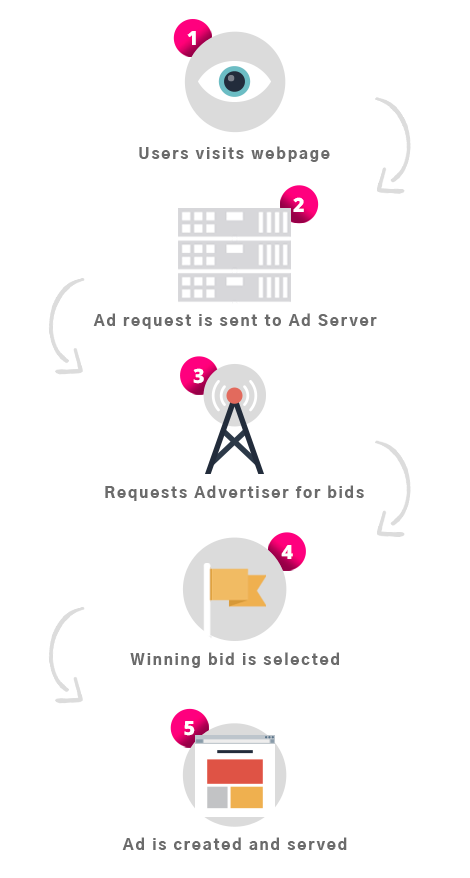 Some Ad Networks can offer good rates for France but not for the US, others for UK but not France. With Webmaster Tools Media they only offer the best from each Ad Network.
Best ThirdParty Ads Technology 2018 – 2019